L.I.T.E. Beyond Generations
Leadership | Innovation | Technology | Entrepreneurship
Want to work with entrepreneurs and help us build a more accessible
vision for innovation? Join our team! Click below to learn more!
Check out UCSD students' and budding entrepreneurs' new ventures in Oceanside Build, where anyone can become an entrepreneur!
Introducing the newest way to listen to Oceanside Chat – YouTube Podcasting! Tune in for captivating conversations, insightful interviews, and thought-provoking discussions with industry experts, all conveniently available on the world's most popular video platform.
Check out our newest releases!
We're so glad you're here
We believe that multi-generational enlightenment is the most powerful source of learning and inspiration, because we need wisdom from our grandparents and parents, aspirations from our mentors and peers, and a desire to listen to future generations.
Everyone has a unique communication style for interacting and exchanging information with others. We hope to empower your voices through Oceanside Chat (podcasts), Oceanside Meet (webinars), Oceanside Write (articles), and Oceanside Build (creations). We hope to empower everyone to choose what works best for you!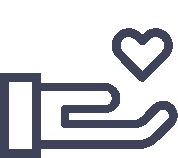 How you can help